Treatments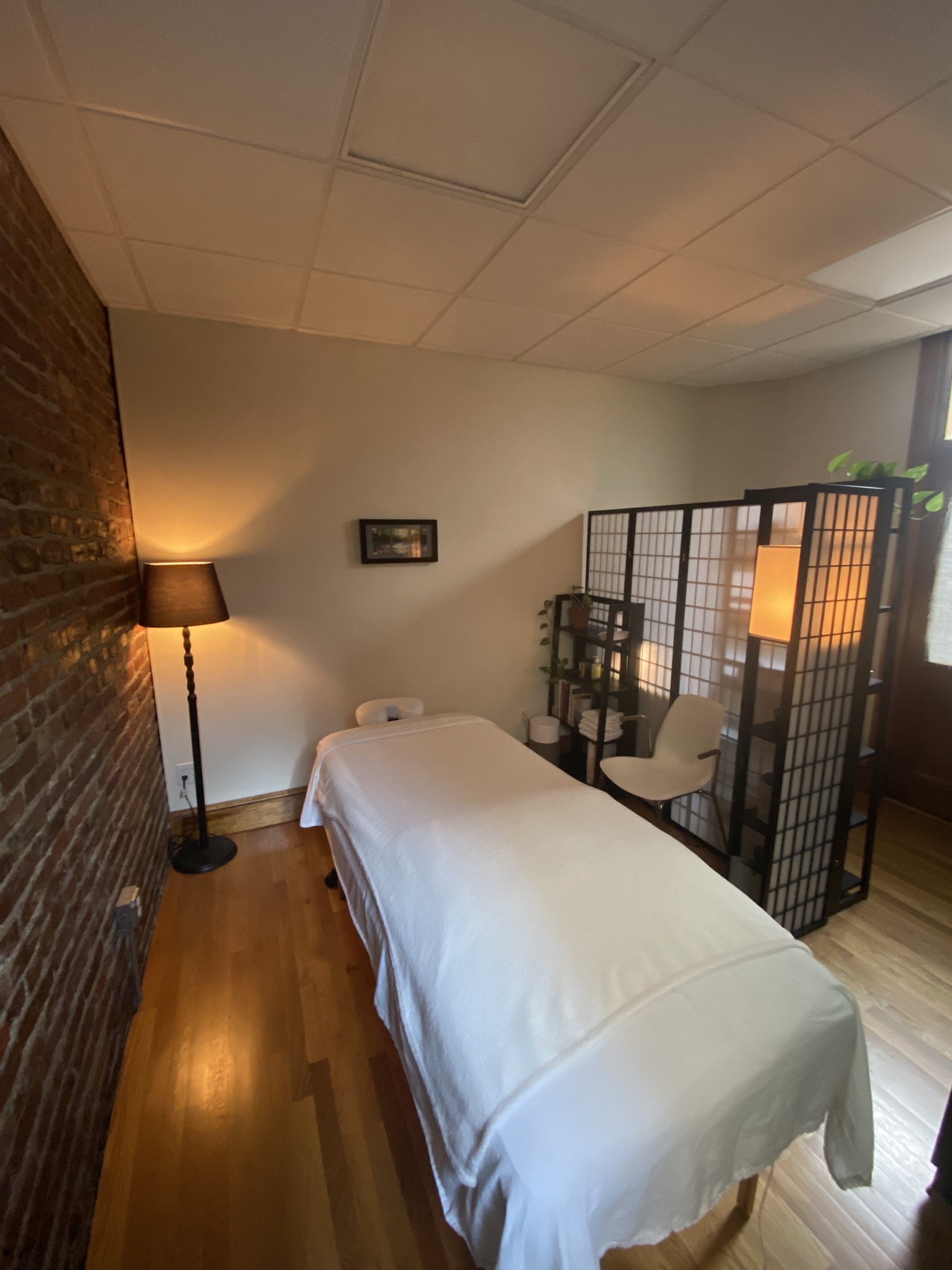 Muscular Therapy


Muscular therapy is a form of bodywork that combines hands-on work with client education to help alleviate pain as well as to increase your range of motion and the efficiency of your muscles. Muscular Therapists use a range of massage techniques at various pressures, speeds and rhythms to increase circulation to specific muscles and throughout the body.

Muscular Therapists work with their clients to help maximize the effects of the hands-on work by helping to design a self-care program. The therapist can suggest stretches and other self-care practices that can extend the benefits you get from your massage.

Neuromuscular Therapy


Neuromuscular Therapy (NMT) is a technique based on trigger-point therapy which aims to balance the communication between the nerves and the muscles. A buildup of tensions in the muscles which develops after sudden or repetitive injuries, can create "sticky" spots in the muscles that are chronically in spasm. These spots called trigger-points or tender-points, can be very sensitive, particularly when touched and can sometimes refer pain to other areas of the body.


Myofascial Release Therapy


Myofascial Release Therapy (MFR) combines gentle stretching and massage to promote healing and relieve pain by easing tension of the fascia--the fibrous connective tissue that encases all the muscles, organs, vessels and nerves of the body. Injuries and scarring of the fascia can create significant pain and limit your range of motion. This gentle hands-on approach releases areas of constriction in the fascia. This work can feel subtle or quite deep depending on your injuries and preferences and can create profound effects.

CranioSacral Therapy


CST is a light-touch method that releases deep tensions in the body to relieve pain and improve whole body function. CST uses a very gentle pressure, primarily at the base of the spine and the head, to evaluate and release restrictions around the brain and spinal cord so your body can relax and self-correct. The CranioSacral system is made up of soft tissue and fluid that protect and nourish the brain and spinal cord. The nervous system has a great impact on the body's overall health and wellness. Once restrictions are released via the cranium and the sacrum, the fluid that bathes the central nervous system can do it's job more efficiently.

Prenatal & Postpartum Massage


Skilled and experienced touch can do a lot to help relieve stress and discomfort during the childbearing year. Kerry has additional training in pregnancy massage and is aware of how to make all of the important adjustments to insure the safety and comfort of both you and your growing baby throughout all trimesters and after your baby is born.